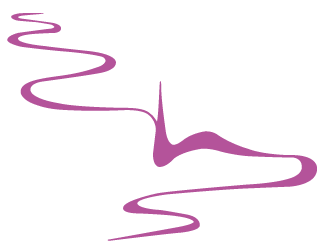 Revd Edward Rennard's Biography
Sadly, the Revd Edward Rennard passed away at the end of 2019
Responsibility: Leading a Team of ordained and lay people in worship, ministry, outreach and administration in the Team benefice and across its eleven parishes.
Being an Anglican Incumbent (Rector or Vicar) I'm accountable only to God and the Bishop for my priestly ministry, whatever current 'management-speak' in the Church may say. I'm passionate about the care of the people for whom, with the Bishop, I have the 'cure of souls'. I share this ministry with ordained and lay colleagues. Much of my time is spent nurturing and enabling people to carry out their vocations as Christians. Before even that comes discernment;all of us are called to serve and we just have to work out how. Celebrating the Eucharist (Mass, Holy Communion) is at the heart of the ministry of a priest – always remembering that it's thewhole People of God who celebrate. My colleagues and I between us chair the Team Council and eleven Parochial Church Councils. For me, administration is both a necessary evil and a way of ensuring that kingdom values are proclaimed and lived in a reasonably ordered, integrated way. We are finding that our ministry embraced by the term 'pastoral offices' is growing – there are more baptisms and weddings than in recent years, and there is also the support of the bereaved through the funeral ministry. Worship has to be at the heart of all we do.
In my youth, I was once nearly chucked out of a pub for discussing religion and politics. There is, however, no way that religion, or Christianity, can be described as 'private'. The Christian Faith starts with meeting together in community, or it does not start at all. And in many instances, belonging comes before believing. The Church is not a collection of individuals who happen to have 'God' in common. Rather, it is through the Church, particularly through the Sacraments of Baptism and Eucharist, that God nurtures and nourishes individuals and helps them to grow in love for him, for one another and for the big wide world.
If you're considering being a part of the Church in the Blyth Valley Team Ministry, you need to know that you will be radically accepted and cared for just as you are. We do not ask you to dress in a particular way or agree with everything you hear, or to believe six impossible things before breakfast (Alice in Wonderland style).
We ask you rather to come on an exciting journey with us. We have signed up to the Inclusive Church Statement. Even in north east Suffolk, where there are few people of non-British origin, we are already a multi-ethnic Team and proud of it. God makes us gloriously diverse, and so all are welcome: old and young, gay and straight, able or differently able. It's important to remember that, as with any group of people you join, it takes a while to grow into membership, to get used to the language and ways of being the Church. You won't 'get it' in one or two visits. Try about six months!
Remember that the Bible is not a Haynes Car Maintenance Manual, in which, if you don't follow all the instructions, the engine falls out. It's rather a collection of all sorts of literature about how all sorts of people, over 3,000 years, have encountered and experienced God. Having said that, my favourite bit of the Bible is one single sentence: "I, when I am lifted up from the earth, will draw all people to myself" (John 12.32) Jesus is saying that when he is crucified, he will draw absolutely everyone to himself, and so to the never-ending love of God. This knocks on the head any idea that only a certain sort of person will be 'saved' – whether that idea is in the Bible, the Church, or anywhere else.
I was born in Liverpool in 1951. I grew up in a non-Christian family, although my mother told me Bible stories from the book she had been given at Sunday School and sang me "Away in a Manger" at Christmas. After my father's death, she returned to the Faith. On his death, I was sent to the Royal Masonic School in Bushey. (Although I have no connections with Freemasonry, my father had.) At school, the Revd Fred Jenkins (ex-II Para and noted for his tone-deafness and inability to control the boys) inspired me by his gentleness and perseverance and I think, looking back, that my vocation was kindled then. I have two brothers who are quite a bit younger: Chris, Baron Rennard of Wavertree, a former CEO of the LibDems and a life peer, and Peter, a travel rep in the Maldives.
After school, I trained as a teacher at Christ Church, Canterbury. I taught for a few years in socially deprived areas of Liverpool and was a 'jobbing organist' at the weekends. I trained for the priesthood at Lincoln Theological College (which the Bishops were daft enough to close later) and Nottingham University. There, I met Margaret, who rapidly became my wife and is now a prison chaplain. We have two children: Hugh, who works for "The World of Warcraft" in Ireland and Clare, who is about to graduate in English from Plymouth University.
A church musician, I've never had a parish with a musical tradition. I spent my curacy at St Hugh's in Scunthorpe, an on-the-whole pleasant place that belies both its name and its reputation. I went on to become Priest-in-Charge then Vicar of St Matthew's, a modern church in Grimsby, which recently has sadly closed because the leaks were an architectural feature from the beginning, and tens of thousands of pounds didn't solve it. My last benefice before coming to the Blyth Valley was North and South Hykeham, which was mostly a very happy time. I created a Team Ministry there, and had some wonderful colleagues.
Just over eleven years ago, I was invited to take a trip to Downing Street because the Assistant Ecclesiastical Secretary wanted to offer me a job. A slim booklet was passed across the desk. It was entitled, "The Blyth Valley Team Ministry." We talked for a while, and then I wandered off with the document, promising to send it straight back if I decided it wasn't for me. I sat down on the pedestal of a statue in Whitehall, and began to read. As I turned the pages, my jaw dropped so far that it hit the pavement. And that is why I'm here as Team Rector – a townie turned rural priest. I expect God had something to do with it too!
So what sort of parish priest am I? I don't like handles much. I can cope with 'Father', but for the most part people aged 3 to 93 call me 'Edward'. God knows me as 'Edward' – why should any know me as someone different? By nature I'm rather conservative, but I know that staying in the same place means that God – and society – passes us by. Remember Lot's wife – she looked back and was turned into a pillar of salt! In terms of worship, I'm towards the Catholic end of the C of E, but I'm not an old fashioned, 'no to everything' gin, lace and back-biting sort of Catholic. Worship of God demands the best we have. We are not just 'wordy animals' so using all our senses is vital. Colour, music, movement, even the odd whiff of incense is important, as are beautiful, well-chosen words. Social justice – here as across the world is vital. God is a God of justice and fair-dealing, so in our Team we support a number of aid agencies and pressure groups.
I 'escape' into music and reading – serious 'classical' music and all sorts of literature from the high-falutin' to the distinctly low-brow. I keep resolving to find more time for walking and keeping fit!
St Mary's Church, Steeple End, Halesworth IP19 8LL
Telephone: 01986 875941 or 07752 275328.