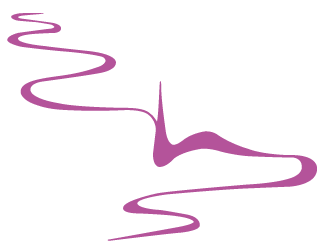 Marriages in Blyth Valley Team Ministry
Church weddings are not just for currently active 'church people'. We believe that church is the place to get married, rather than in an hotel or a hot air balloon! This is because the church building is God's house, where for many hundreds of years couples have come to seal their love in his presence and in the presence of family and community. We have many hundreds of years of experience in helping couples to celebrate their day and we are always there to support you before your marriage and after. If, for any reason, you choose to get married elsewhere or even abroad, we can offer you a celebratory Service of Blessing.
Marriage is the exclusive union of one woman with one man until parted by death. It is something couples do for themselves. The congregation, friends and family are only there to witness and to support. The Priest is there to witness and to bless your marriage in God's name. The couple make vows and exchange rings, and the Priest proclaims them husband and wife.
It is important for us to say that we value and celebrate all loving human relationships, although Marriage is the ultimate commitment.
"Marriage is intended by God to be a creative relationship, as his blessing enables husband and wife to love and support each other in good times and in bad, and to share in the care and upbringing of children. For Christians, marriage is also an invitation to share life together in the spirit of Jesus Christ. It is based upon a solemn, public and life-long covenant between a man and a woman, declared and celebrated in the presence of God and before witnesses."- Pastoral Introduction to the Marriage Service, 2000
We acknowledge that marriages can fail, but also that God heals, reconciles, restores and gives us a fresh start if we are realistic enough to acknowledge our own failures. So we are happy for second marriages to take place in church, subject to the Bishop's guidelines.
In the Blyth Valley Team, we will meet you where you are and seek to help you move on, through Marriage, to a loving, fulfilling and creative Marriage. We will work with you to make the Marriage Service reflect your own thoughts and feelings, and there is plenty of room for music, poetry, prose and prayer that reflects your relationship. We will offer guidance and work with you on the practicalities of arranging a Wedding.
Pastoral Offices
Baptism, Marriage and the Funeral Office are collectively known as the "Pastoral Offices".
In the Blyth Valley, we operate an 'Open Door' policy. All who have a kernel of faith, however small or tentative they feel it is, are invited to avail themselves of the ministry of the Church. In an ideal world, we would hope that those who come for Baptism and Marriage would have an awareness of the Church's teaching and go through a period of preparation. However, we do not live in an ideal world: neither did Jesus. He accepted all who came to him and invited them to journey towards God's kingdom. We seek to meet people where they are, because we believe that in the Pastoral Offices God's grace is at work. In God's time, not ours, we believe that his radical acceptance of each human being, which is focussed in the Pastoral Offices, will draw those who participate into a close and living relationship with him and with his Church.
St Mary's Church, Steeple End, Halesworth IP19 8LL
Telephone: 01986 875941 or 07752 275328.