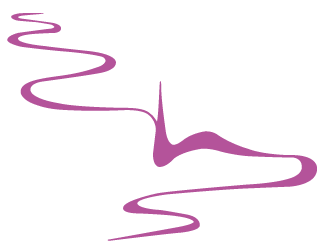 St Mary the Virgin
Huntingfield
The Street, Huntingfield
Halesworth, Suffolk IP19 0PR
St Mary's Church sits in a beautiful wooded churchyard in the village of Huntingfield, with a population of 160 parishioners, tucked away in a valley in Suffolk. The village has shrunk considerably from 411 folk in 1851 but has a very active community, with a pub and a new and very well used community centre, The Hub. Although a little way outside the village this beautiful and unique church not only creates a centre for worship but also provides a community setting for plays, children's activities, talks and music.
The Church is an 11th century grade 1 listed building, largely due to its amazing Victorian painted ceiling - a masterpiece of Victorian church decoration, with carved and coloured angels, banners, crowns and shields, in the medieval style and reflecting the ecclesiastical devotion of the late Victorian period and the heightened liturgical practices of the Oxford Movement. The ceiling was painted by Mildred Holland, the wife of the Rector, who was resident for 44 years from 1848 and was restored recently. The church is old, with some fragments of carved stones a Saxon stone coffin and standing cross of the 10th century set into the wall of the tower. There are five bells, with its own team as well as visiting bell-ringing groups.
Regular, (once a month) BCP communion, plus family services for Christmas, Easter, Mothering Sunday etc.

Exhibitions, musical events, (typically concerts), plays (usually linked to Christmas stories or to the church story) and regular talks about the church – usually to art/book clubs, U3A.

Good communication between the church and the village hall in organising events.

The Team choir, bell ringers, priests and organists all participate in the life of this church and members also contribute to the Blyth Valley Team and the new Cluster arrangements.

We generally manage to meet our financial commitments

The church is in a good condition and is well maintained.

General activities are of a high standard and attract wide interest.

Security measures are either in place or are being installed.

Occasional services include Christingle and Mothering Sunday family services, and an annual Remembrance Day service on the village green.

A very popular wedding venue with several large estates providing bespoke wedding packages.

Working towards building a wider congregation.

Finding ways to improve income in order to maintain this local asset.
Church opening times:
Daily: 10am - 3pm.
Small group tours with refreshments can be arranged. Please contact Emma Ward on 01986 785343.
St Mary's Church, Steeple End, Halesworth IP19 8LL
Telephone: 01986 875941 or 07752 275328.