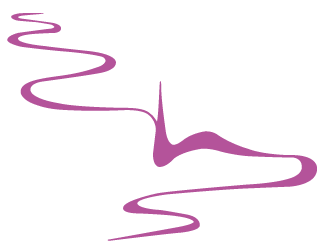 St Peter's Church, Wenhaston
Church Lane,
Wenhaston
Halesworth, Suffolk IP19 9BJ
Assistant Curate: The Revd Jane Held
Tel: 07771 556391
Email:
​
Churchwarden: Jonathan Alder
Tel: 01502 478855
Email:
Wenhaston is a village of 818 people situated on elevated ground to the south side of the River Blyth valley approximately five miles inland from the North Sea at Southwold. The area to the east of Wenhaston is designated as an Area of Outstanding Natural Beauty rolling down towards the coastal estuary of the Blyth. People have lived in what is now called Wenhaston from about 2000 BC. It has a thriving village hall, with a shop and post office, and a very active Parish Council. St Peter's Church is very much part of the active village community of Wenhaston. Its major services and fund-raising events are well-supported. The church has strong links with the village primary school and is developing outreach work with young people and families. It is also in the process of adapting the church building to include kitchen and toilet facilities.
Worship has been taking place on the site of the current church since Saxon times, and the church building bears many traces of this history. In particular, Wenhaston is well-known for its remarkable Doom painting, which dates back to the late 15th century. Visitors to the Doom frequently comment on the peaceful and welcoming atmosphere of the church. Today the church offers a warm welcome to its services and social events. Mentioned in the Doomsday Book of 1086, parts of the present St Peter's Church dates back to Norman times. Although it is a traditional building, the removal of the pews a few decades ago means that it is a flexible space, able to host the annual Harvest Lunch and monthly hot lunches for vulnerable older people in the village.
Three Sunday services a month, including one Eucharist.

Monthly informal reflective service, Pause for Thought.

Positive links with the village Methodist Chapel, including joint services for Harvest, Remembrance and Christmas.

Active MU group, which collaborates with other groups in the Team and the local area.

Services with the school for Easter, Harvest, Remembrance and Christmas.

Monthly lunches for vulnerable and isolated older people in the community, run by the church with support from volunteers from the village community.

Monthly "Open the Book" sessions at the Village School.
St Peter's Church meets its parish share every year.

Several successful fund-raising events during the year, in the church and in the village hall.

Villagers from outside the church frequently help run these events.

The PCC is small but decisive. Necessary repairs are carried out promptly, often with the assistance of local maintenance firms.

The Doom painting attracts a significant number of visitors, including an increasing number of organised groups. Plans are being made to generate more income from this important historical asset.

Electoral roll 2019 - 31.