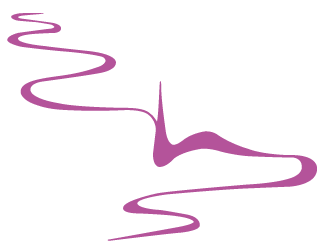 Please support us - MAKE A DONATION
​
​
​
​
​
​
THANK YOU, your donation will make an important difference.
Posters are also in church with the donation QR code
St Andrew's Church, Bramfield
Walpole Road, Bramfield,
Suffolk IP19 9AB
The historic and rural village of Bramfield lies just a few miles from the picturesque popular coastal towns of Southwold and Aldeburgh. With good links to Ipswich, London and beyond, this is a well-sized village of 490 folk, where you can enjoy peaceful country life, alongside the bustle of modern life. Bramfield village has a popular butcher's and shop for everyday needs. The recently refurbished and revived village pub – The Queen's Head - is at the centre of the village. The Church of England Primary school serves the surrounding community as well as Bramfield. There is also a village hall and active parish council. The village hall is well appointed and regularly hosts (among other things) indoor bowls, china painting, bingo, Circle 67 rehearsals, Thursday Lunch Club and Halesworth Duplicate Bridge Club.
​
With its unique detached Norman round tower and thatched roof, the medieval parish church of St Andrew is a must-see delight on any tour of Suffolk churches. Step inside, and the visitor is uplifted by the beautiful painted and carved wooden screen, c.1500. Along with the later monuments and glass in the chancel, this is a church of art historical interest and one which has been the focus of community life in Bramfield for centuries. The church stands opposite the distinctive crinkle-crankle brick wall marking the boundary of the gardens and grounds of Bramfield Hall. The church itself is in good repair, having had extensive work done to the thatched roof in recent years, and has just had a new heating boiler installed. We manage to pay our annual Parish Share in full. The large churchyard is well tended thanks to the generosity of villagers past and present who contribute to the Churchyard Maintenance Fund.
This is a village church which has the potential to thrive and build on its community spirit and togetherness. The Parochial Church Council is working on new initiatives to enable the church to be an active and central part of village life into the future.
A strong, recently refreshed PCC.

Four school services a year in the Church.

Two assemblies a month in school.

The Assistant Curate is a Foundation Governor.

An annual fete and annual Rose Garden Coffee Morning.

Open Gardens in Bramfield Hall at the discretion of the owner.

Regular worship every Thursday morning.

PCC meetings held in the pub – visible to all.

A lay elder.
Fresh expressions: Carols and a pint in the pub – a start to regular "pub talks".
​
​
St Mary's Church, Steeple End, Halesworth IP19 8LL
Telephone: 01986 875941 or 07752 275328.