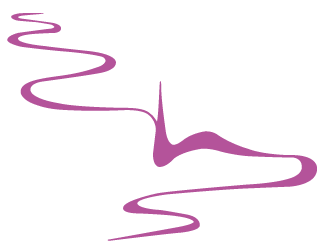 Churches in the Blyth Valley Team Ministry
Two benefices, in a new cluster, 15 very diverse and interesting parishes working together in one of the most beautiful and rural parts of Suffolk. We have 14 beautiful and much-loved churches, all listed buildings, and all, but the Hub Church of St Mary's Halesworth, located in lovely Suffolk villages. Each Church is supported by dedicated and hard-working Churchwardens and Parochial Church Councils of varying sizes.
​
The Cluster, when fully staffed, is blessed with an allocated stipendiary staff of Team Rector (and Priest in Charge) and Team Vicar, plus a House for Duty post, and there are, in addition, three Assistant Curates, three retired clergy, two Lay Readers and eight Lay Elders.
Photo courtesy NS Restorations
The Revd Linda Berry

Phone: 01986 798165
​
Pastoral Offices
Baptism, Marriage and the Funeral Office are collectively known as the "Pastoral Offices".
In the Blyth Valley, we operate an 'Open Door' policy. All who have a kernel of faith, however small or tentative they feel it is, are invited to avail themselves of the ministry of the Church. In an ideal world, we would hope that those who come for Baptism and Marriage would have an awareness of the Church's teaching and go through a period of preparation. However, we do not live in an ideal world: neither did Jesus. He accepted all who came to him and invited them to journey towards God's kingdom. We seek to meet people where they are, because we believe that in the Pastoral Offices God's grace is at work. In God's time, not ours, we believe that his radical acceptance of each human being, which is focussed in the Pastoral Offices, will draw those who participate into a close and living relationship with him and with his Church.
Baptism in water in the name of the Holy Trinity (God – Father, Son and Holy Spirit) is the means by which a person becomes a Christian and a member of the Church. In Baptism, he or she turns from sin ("falling short of the glory of God") and turns towards the life and love of Jesus Christ in the company of others.
Church weddings are not just for currently active 'church people'. We believe that church is the place to get married, rather than in an hotel or a hot air balloon! This is because the church building is God's house, where for many hundreds of years couples have come to seal their love in his presence and in the presence of family and community.
If you are reading this, it may be because someone close to you has died or is dying. It may be that you are dying, or simply that you wish to make advance provision for your Funeral Service. It is important to understand that it is part of the ministry of the Priest, when asked, to be with the dying to comfort them and to prepare them for death.
Please reload
Contact us if you would like more information
CLUSTER CHURCHES
IN
THE
BLYTH VALLEY TEAM MINISTRY
The Revd Dominic Doble
Email:
dominic.doble@phonecoop.coop
Phone: 01986 948968
Mobile: 07743 554955
​
The Rectory,
Highfield Road,
Halesworth, Suffolk
IP19 8SJ
St Mary's Church, Steeple End, Halesworth IP19 8LL
Telephone: 01986 875941 or 07752 275328.